Do you love the sandy, unsalted beaches of Lake Michigan and can't imagine your wedding anywhere else but near the lakeshore of West Michigan? That's why we put together this list of our favorite West Michigan Waterfront wedding venues, just for you! You're busy and want to skip to the good part, so we made it easy for you to find your dream wedding venue on the water on the western shore of Lake Michigan.
Best West Michigan Waterfront Wedding Venues to Arrive At On A Boat
Boatwerks Restaurant (Holland, MI)
If arriving to your wedding or reception in Holland on a boat is your dream, this RedWater Events West Michigan wedding venue by the water has a dock on Lake Macatawa, outdoor ceremony and reception space on the water, and lots of gorgeous windows for sunset views! The private dining available at Boatwerks can accommodate your wedding events, including your rehearsal dinner or other parties! See here for more information or visit RedWater Events here.
---
Holiday Inn Grand Haven – Spring Lake (Spring Lake, Michigan)
Maybe Spring Lake and Grand Haven are more of your vibe. You can make an entrance on a boat here too! This IHG property is at the Grand River entrance to Spring Lake and next to Holiday Isle Marina, has both indoor and outdoor ceremony spaces, and the Waterfront Ballroom overlooks the Grand River and has a large deck for reception shenanigans or to cool off from your indoor dance party. Holiday Inn GH/SL is also a great place for other wedding related events like your bridal shower, engagement party, or rehearsal dinner. Events information can be found here.
---
Shoreline Inn and Conference Center (Muskegon, Michigan)
Here's another convenient place to arrive in a boat (or stay at a beautiful hotel near a marina!) on Muskegon Lake. Terrace Point, located on the property, is a unique peninsula and outdoor ceremony venue with stunning views of the water. Information about Shoreline Inn Conference Center, The Lake House Grille, and Terrace Point can be found here. Shoreline Inn, the hotel, has information here.
---
Best West Michigan Waterfront Wedding Venues with a Golf Course too!
Spring Lake Country Club (Spring Lake, Michigan)
The country club is just across the street from Spring Lake and owns a slice of grassy waterfront perfect for an outdoor ceremony looking out at the water, under a gigantic tree! The elegant ballroom is a wonderful place for your reception as well. Membership is not required to hold events at the Spring Lake Country Club, and more details can be found here.
---
Lakeshore Ballroom at Muskegon Country Club (Muskegon, MI)
Here you'll find a spectacular view of Muskegon Lake from the deck just outside of the ballroom, plenty of space for ALL your family and friends, and the added bonus of a gorgeous golf course as a backdrop for cocktail hour photos! Another RedWater Events location, details can be found here.
---
Best West Michigan Waterfront Wedding Venue to People Watch
Harbourfront Grand Hall (Grand Haven, MI)
A few hundred yards from the Grand River is the Harbourfront Grand Hall, located on the second floor of the old Clark Piano factory in downtown Grand Haven. On the attached deck are views of the Grand Haven Musical Fountain just across the river, and a relaxing place for your guests to enjoy quiet conversations, people watch the downtown activity, or catch their breath from the indoor dance floor.
To check on availability and schedule a tour (a must do to really appreciate the space!), contact the Harbourfront Grand Hall staff here.
---
Best West Michigan Waterfront Wedding Venues with Beachfront Access
Noto's at the Bil-Mar (Grand Haven, Michigan)
One of the few "on the beach of Lake Michigan" venues is this classy venue, redesigned by Tony Noto (of Noto's Old World Italian Restaurant in Cascade, MI) and given new life! La Grande Vista (the second floor ballroom) is perfect for a cooler weather indoor ceremony and reception, or as the destination for dinner and dancing after a beachfront wedding. Noto's at the Bil-Mar is also an elegant choice for other wedding related events. More information can be found here.
---
Loeks Retreat Center (West Olive, Michigan)
This hidden beauty is nestled along Lake Michigan inside Camp Blodgett. There is semi-private beach access, a large deck for an outdoor ceremony and dancing under the stars, places for everyone to get ready, and an AMAZING view of every West Michigander's favorite lake. The Retreat Center has an elevator and is handicap accessible, with both the deck and the reception space on the same floor. Loeks Retreat Center also offers accommodations with the full weekend package. Connect with them here for more information.
---
Private Residence on West Michigan Waterfront (Any Beach Lake Michigan, MI)
Of course a private residence makes the list! If you want your wedding on the water and have that kind of access, you should 100% have your wedding there! If you do go this route, make sure you've got all your i's dotted and t's crossed and enough parking for all your family and friends!
---
THE BEST West Michigan Waterfront Wedding Venue
We admittedly LOVE all of these wedding venues, and we think you will too. However, because we appreciate and support organizations with a higher purpose we think this one stands out as exceptional.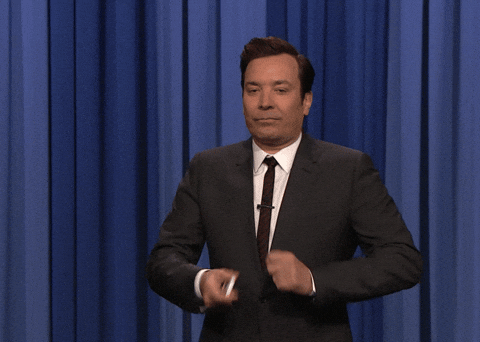 The Loeks Retreat Center at Camp Blodgett
Not only would your West Michigan waterfront wedding be absolutely STUNNING, but you'll be supporting the mission of Camp Blodgett to give any child (8-17 years old) in Kent and Ottawa counties the opportunity for a camp experience, regardless of family income. What a great way to celebrate the beginning of your new life together by giving campers the experience of a lifetime!
---
Did you find your favorite West Michigan Waterfront Wedding Venue? We'd love to hear where and why! You can learn more about us and send us a note below. Happy Wedding Planning!
Learn About Us
Husband and wife, parents, self-proclaimed nerds, Disney Fans, and LEGO addicts, we are passionate about the stories that photographs tell about life and love.